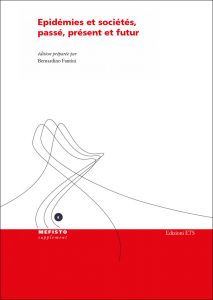 The book edited by Bernardino Fantini, professor emeritus of the University of Geneva,"Epidémies et sociétes, passé, présent et futur" (with contributions in French and English) was published at the beginning of the year. The book also contains my contribution (in English) on the political economy of epidemics.
In my chapter, I propose an analysis of epidemics based on the social, political and economic determinants of old and new epidemics, including non-communicable diseases that have increased in an epidemic fashion.
The determinants of old and new epidemics, are deeply rooted in the way societies are structured. Populations' aspiration to the highest attainable standard of health is in constant conflict with the dominant modes of production, distribution and consumption of goods and services, which are driven by profit and unsustainable economic growth goals. The acceleration of globalization has modified the spatial and temporal spread of diseases, increasing the complexity of the analysis and adding challenges to possible responses to epidemics.
The paper analyses power and influence relations of various societal sectors, and their shaping of social and environmental determinants of epidemics. Related global govern- ance and public policy issues are equally presented. It argues that response to epidemics cannot be reduced to merely a biomedical or technical problem, seen in isolation and dealt with only through medical rescue processes and public health interventions. Up- stream causal processes need to be addressed. This requires questioning the hegemonic development model, and a combined global, national and local action to modify the drivers of human development, making populations' health the priority of public policies in all sectors.
This post is also available in: Italian